John Francis Baty
July 12, 1988, to October 19, 2019
In Memoriam
Baty Otto Coronado Scheer remembers fondly a member of its law firm family, our associate, John Francis Baty, who died in 2019.
John followed his path in the law in the footsteps of his father, Lee M. Baty, and his sister, Kathryn A. Baty, practicing with the firm from 2013 until his death. John graduated from Pembroke Hill School and received his undergraduate degree from the University of Notre Dame. After college, he attended the University of Missouri-Kansas City School of Law, acquiring his Juris Doctor in 2013.
John's tall, quietly modest demeanor and professionalism in practice were notable in a career cut short by the undetected medical condition that ended his life so abruptly.
Always a proud Kansas Citian, he supported the Kansas City Chiefs and the city's baseball Royals, as well as many community charities. He and his father were regularly to be found in seats at Arrowhead Stadium, and also at Notre Dame Stadium in South Bend cheering on their alma mater's football team.
John enjoyed the outdoors, cooking, and traveling. And trivia contests … lore has it he won every one.
We miss John.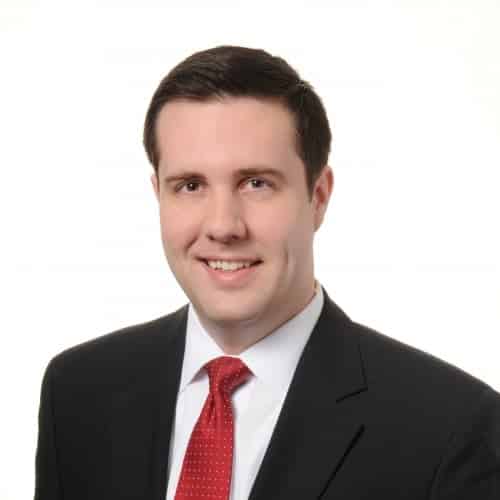 "There are special people in our lives who never leave us … even after they are gone."
~ Author Unknown