Our Work Speaks for Itself
At Baty Otto Coronado Scheer, our attorneys are recognized, not only as good legal practitioners, but also for working diligently and professionally on behalf of the firm's clients. Whether in the courtroom, at the negotiating table, or more generally in advising clients with matters at stake, our attorneys provide effective, high-quality legal counsel and representation.
Our Practice Areas
We offer a broad range of litigation and corporate services covering a variety of practice areas that include: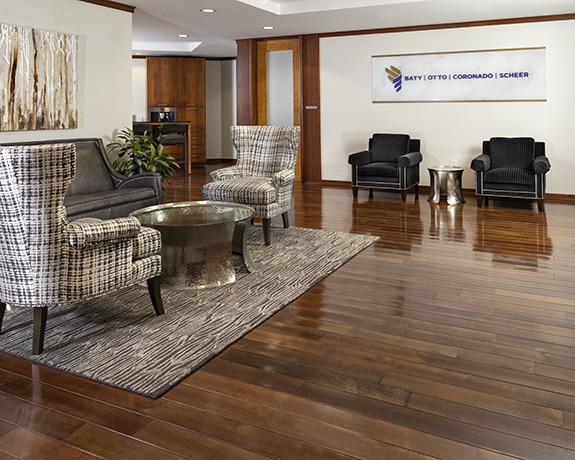 If you are seeking legal representation in these practice areas, we can help.
Skilled, Dedicated Counsel 
Baty Otto Coronado Scheer's attorneys practice in various areas of the law and in multiple industry settings noted above.  In each of these practice areas, our team provides counseling and litigation services, including alternative dispute resolution (ADR) and trial services, to clients with disputes in Missouri, Kansas, Illinois, and elsewhere should the case require. Our attorneys, most of whom are licensed in more than one state, are supported by a team of trusted paralegals and other staff trained to perform their tasks with precision and skill.