The Importance of Estate Planning
Chances are we give more thought to a trip to the grocery store than we do to estate planning. Without an estate plan in place, loved ones, especially young loved ones, can be left helpless by an untimely death. Baty Otto Coronado Scheer's estate attorneys are competent in various aspects of estate planning. We strive to develop plans that are easy for our clients to understand while efficiently accomplishing their goals. We do our best to keep things simple and transparent.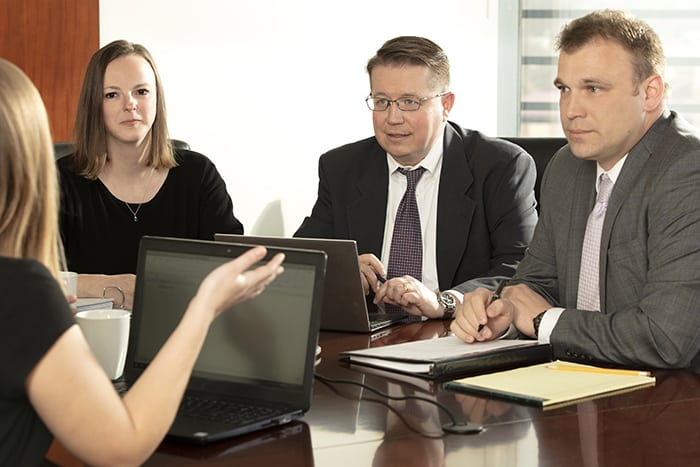 Often, the most difficult part about an estate plan is making the call to set up a legal consultation. We frequently hear from young parents looking to ensure their children are protected should something happen. Many reach out after having a first child, wanting to put in place a basic plan that names a guardian and sets goals for their children. A simple plan, easy to implement, generally suffices for their purposes. We also help older parents find ways to transition the fruits of their lifelong endeavors to their children. It is important in these situations to develop plans designed to minimize frustration and infighting among the kids.
Estate planning isn't always complex nor is it only for the wealthy. Anyone wanting to protect and support surviving family members should have a plan. We can help figure out what works best for you and your loved ones.
For estate planning, call Baty Otto Coronado Scheer. 
Estate Planning and Business Ownership
Small or family-owned businesses require a unique legal advisor, one able to offer creative solutions to help the owners of these enterprises achieve their succession and estate planning goals. Whether starting a business, looking to expand, or seeking a path to transition out of your business, we can help.
Wills v. Trusts. Avoid Probate.
Many people are familiar with wills and their basic purpose: to ensure that a person's assets at death go to the beneficiaries named by the decedent. Wills are used to distribute property, name a guardian for minor children, and name an executor of the estate.
If an estate is left to loved ones in a will, many assets, if not all, must pass through probate. The process is expensive, time-consuming, and open to the public. The probate court is in control of the process until the estate has been settled and distributed. However, with proper planning, one's assets can be distributed—quickly, inexpensively, and privately—without the need for probate by means of a living trust.
Baty Otto Coronado Scheer can assist with your estate planning. Call us today to protect your family in the future.